Singles Counseling covers a broad range of concerns facing the single person. Loneliness, dating difficulties, shyness, adjustment to separation or divorce, self esteem, value clarification, physical appearance, sexual concerns, unrealistic standards or expectations, risk taking, fear or distrust of the opposite sex, and other relationship issues are some of the areas that are of particular concern to singles.
Singles Counseling may be used prior to, in conjunction with, or separate from utilization of the dating aspect of our service. If you feel that you might like to explore some of your concerns as a single with a counselor, we can help you arrange an appointment with a singles counselor who will assess your situation and work with you regarding your concerns, or refer you to another resource or professional who can be of help.
Personal and relationship problems are much more prevalent than commonly thought. According to Bob Corolla of the National Alliance of Mental Illness, "The fact is, one in four Americans suffer a mental health problem of some kind in any given year" and "two of the four U.S. Presidents carved on Mt. Rushmore suffered from depression, Abraham Lincoln and Teddy Roosevelt."
Counseling is difficult for some to accept because it may be seen as an admission of failure rather than an opportunity to assess a problem and find a solution. Counseling allows a person to get a different perspective or approach to a problem. If something isn't working for you, you need to evaluate why, and counseling provides such an opportunity. Relationship problems are an important reason to consider seeing a counselor in order to receive expertise, support and guidance in the problem resolution process.
Professional counseling and resources are available through licensed therapists. This allows a person to identify and demystify a problem and enables positive action toward its resolution. By reaching out we can see more clearly the basis of a problem and determine what we may be able to do to prevent its debilitating and destructive effects on yourself and others. If you have a personal or relationship problem that is beyond your ability to understand or resolve, consider seeking out a helping professional rather than enduring needless suffering or allowing it to bring unnecessary suffering to others. Note:> In contrast to the eHarmony practice of rejecting depressed applicants who attempt to join, Video Introductions welcomes persons who are depressed. Our role is to lift someone out of depression - not to make them feel even worse because they reached out for help.
Dan, a 52-year old man who was divorced after a 31-year old marriage. "When my wife told me she was leaving because she had fallen in love with another man, I fell into such a deep state of depression that I was on the point of committing suicide", Dan said. Then, on an impulse, he called at the office of Video Introductions and "suddenly everything started working out for me real good. A lot of women saw my tape, a lot called me and I went out with a few and got a different slant on life. Now I've met a fine woman who was also looking for a companionship. She likes me, and life has a whole new meaning." - Single Again Magazine, May 1978
Professional Counseling
Individual or couple counseling regarding personal or relationship concerns is a sensible alternative to trying to understand or deal with a problem without help. At Video Introductions counseling is available through a Licensed Marriage and Family Therapist (LMFT). This can be done in person, by phone or by video.
| | |
| --- | --- |
| Office Counseling | Phone Counseling |
| | |
Video Counseling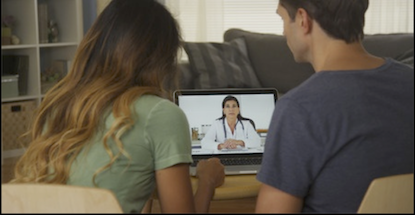 Contact us: (925) 676-2399
Compatibility Assistance and Personalized Guidance
Superficial assessments of persons based primarily on appearance, or on erroneous pre-qualifications and other self limiting beliefs and factors about who may be right for you, are impediments to finding the right partner. Realistic self appraisal is also an important factor in a relationship venture. Compatibility assistance and personalized guidance is another service made available at Video Introductions to provide direction and support in making realistic and sensible selections with the aid of test results and information from the Partner Compatibility Questionnaire and well as other personal factors. Someone who can objectively assist you can be an important factor in attaining relationship success.
"As a Social Worker and a Social Work Supervisor for over 13 years, Mickey commented, "I have been single myself. I have seen the irony, hypocrisy and foolishness in the marriage and singles scene. I have seen lives destroyed through the choice of a wrong partner, with disastrous results when those same lives could have been markedly changed... So Norm Mickey set about to putting together the ideal introduction service and he enthusiastically believes he has the right formula. The foundation is his staff, chosen for their honesty, openness and responsiveness, including two counselors licensed in marriage, family and child counseling." - This Month in the East Bay, June 1978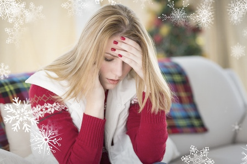 "I was divorced...I didn't want to spend Christmas with all my old married friends...The first year I spent Christmas alone...it was absolutely horrible... But the next year I joined two wonderful singles organizations... Shipmates and Video Introductions." Terri Phillips, "People Are Talking" - KPIX TV, Dec. 1990
Note: After becoming a member of Video Introductions, Terri participated in club activities and hosted Christmas in her home for singles who had nowhere else to go. She also become a VI club officer and provided helpful advice to members. In 1989 Terri was honored as the co-recipient of The Single of the Year Award.,
The Norman Mickey Single of the Year Award
"In Recognition of Contributions to Fellow Singles with Regard to the Purpose
and Goals of Video Introductions - A Singles Organization Designed to Enhance Communication and Understanding,
Enable Realistic and Meaningful Choices,
and Develop Positive and Rewarding Relationships"
"Norman Mickey, Video Introductions - It was an honor - it hangs in center stage of my den. It's a real honor to be chosen and also reflects how far I've come with your help. I also hope it inspires other singles and VI members in the years to come." - Terri Phillips, May 1989
Additional note: Terri continued her education and became a Licensed Marriage and Family Therapist herself.
Go to: Michael Mayer Ph.D.

Go to: Kelly Lowry, M.S., L.M.F.T.

Go to: Eliminating Guessing Games&nbsp&nbsp&nbsp&nbsp&nbsp&nbsp&nbsp&nbsp Go to: Relationship Tips

Return to: Home Page